Our Partnerships and Projects
Our community partnerships and projects are at the heart of our work. We see our partnerships as essential to the rich diversity of the services we can provide as well as helping to create a truly dementia friendly community within the local area.
Key Partners
Support from the Harpur Trust
We remain grateful to the Harpur Trust for their generous and ongoing support and funding. The grants we have received from the Harpur Trust over the last eight years have enabled us to continue to grow and develop our Music 4 Memory services.
Music 4 Memory gives people affected by dementia opportunities to remain creative, to find a means of expression and to be active and valued members of a dynamic and encouraging community. Led by qualified and experienced Music Therapists and supported by a team of dedicated volunteers we are proud to deliver this quality suite of services offering community sessions as well as small group and individual work.
Music 4 Memory provides a safe space to find expression and resolution of a range of emotions, many of which cannot be expressed through words. Music 4 Memory offers a shared experience and nurtures a strong community bond based on mutual understanding and deep respect. Through performance opportunities we are able to share with a wider community the joy, energy, fun and hope we experience when we come together in music and the transformative and healing power that this can have on our everyday lives.
The continued support of the Harpur Trust through 2021 will enable us to continue to provide Music 4 Memory through zoom and hopefully in a face to face setting, as well as developing other community and wellbeing projects. The support of the Harpur Trust will ensure that we continue to help local people affected by dementia to live the best lives they can as part of a connected community.

The Philharmonia Orchestra and Orchestra's Live – The Hear and Now Project
Co-produced by the Philharmonia and Orchestras Live, Hear and Now is a nationally-recognised intergenerational music making project which has run in Bedford for 13 years. Hear and Now brings together members of the Tibbs community, young singers from Fusion Youth choir and Philharmonia musicians. Together we embark on a creative journey collaborating and creating through a series of workshops until we reach our destination of a unique, uplifting, life affirming and always fun interactive performance.
Hear and Now 2022 – 'Sticks and Stones'
This year, we were also joined by dance artist Serena Williams from House of Absolute as well as members of North Bedfordshire Youth Chamber Orchestra, Da Capo String Ensemble. Together we created new music, spoken word and movement based on the themes of Human/Nature.
' We are born, we hit, shake and scrape things. And we move incessantly. There are things we love, things we hate, things new and things old: things we remember and things to discover. And throughout everything, there are relationships: sticks and stones, salt and pepper, up and down, hot and cold, music and dance.'
'Hear and Now Sticks and Stones presents some things new, some old, some things together, some separate, some things big, some small: but all things wonderful.'
Our 10th anniversary project November 2019
Our ongoing partnership with the Philharmonia Orchestra, Orchestra's Live and Fusion Youth Choir now in its 10th year is very special and important to us. Our inter-generational projects bring together younger and older participants from the local community, with each project culminating with a performance to the public. The process follows a series of creative workshops in which we are given the opportunity to create and compose original music, take creative risks and perform side-by-side with professional musicians. Throughout, we are supported by the Philharmonia Orchestra and our artistic director Tim Steiner to develop our ideas and shape them into something spectacular.
Our collaborations have enabled us to express our creativity, develop an understanding of each other and to form strong friendships. The experience of Hear and Now continues to give us the confidence and self-belief that we can achieve anything we set our minds to if we all work together.
https://www.philharmonia.co.uk/education/communities_and_family/hear_and_now
We were recently featured in a national report of good practise commissioned by The Baring Foundation: http://www.orchestraslive.org.uk/news/bingo-to-bartok/
Many of our rehearsals take place at All Saint's Church, where we run several of our groups and is the venue for many of our concerts. All Saint's Church has been an valued supporter of the Tibb's community, providing us with a strong base particularly in our early years. As Fusion Youth Choir is based in the church, it also enables us to maintain our partnership with the choir.
During the lockdown we were privileged and proud to be able to continue working with the Philharmonia Orchestra, Fusion Youth Choir and Leicester's Musical Memory Box choir, co- produced with Orchestras Live. We quickly adapted to working together via zoom and when lockdown restrictions eased were able to enjoy some creative doorstep moments. The project enabled us to remain connected, retain our strong sense of community and to find a means of expressing some difficult emotions through, for many a very challenging time. We quickly discovered new ways to connect and create together and realised that although we were often miles apart our friendships endured, even strengthened and our creativity flowed. This film reflects this strange and unique time and how creativity and friendships endure.
Dementia Hidden Art Exhibition
Phill Watmough (Dementia Artist) is a valued member of the Tibbs Dementia community.
We had the exciting opportunity to support him to exhibit his work in the beautiful surroundings of St Paul's Church in Bedford in July 2022.
Phill's abstract work is vibrant, colourful and full of energy and optimism and this shone through as he exhibited over 100 of his favourite pieces. We also displayed work from other members of the Tibbs community and work created at our art and craft and Activitea group.
The exhibition opened with a special and poignant preview concert featuring Tibbs Dementia Foundation's Music 4 Memory, when we joined together connecting through music, song and dance before informally viewing the exhibition.
For many people a diagnosis of dementia will be perceived as a series of losses and perhaps a retreat into the self. At Tibbs Dementia Foundation we have experienced that through the creative arts many can find a new means of expression, an opportunity to learn and enjoy new skills and talents and to have opportunities to remain engaged and active citizens with a great deal to offer and contribute. We hope that this exhibition reflected this as we celebrated the contributions and creativity of our dementia community.
We are grateful to St Paul's Church, Bedford for their warm welcome and for generously sharing this beautiful and peaceful space and hosting this unique and life affirming exhibition.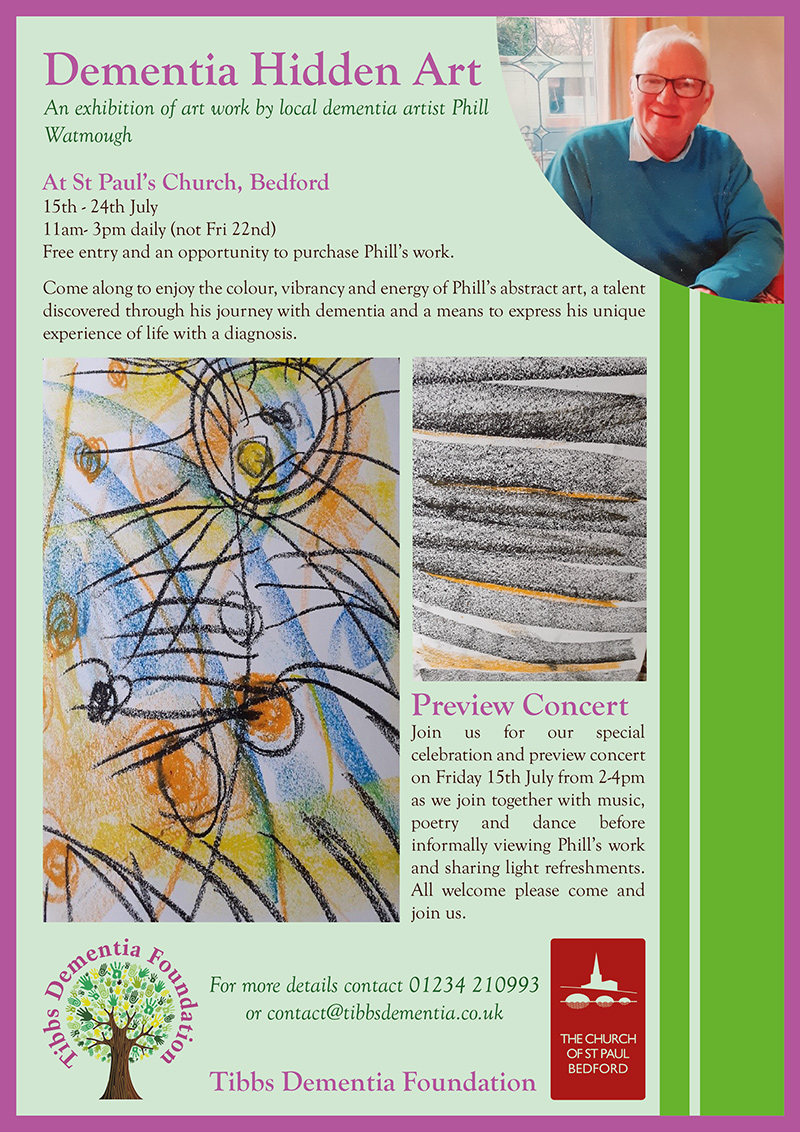 Click the images below to view and enlarge the gallery
Bedford Modern School – Sixth Form Volunteering
Every fortnight during term time, we are supported by up to sixteen students from Bedford Modern School. They have supported us from the beginning, and we value this inter-generational link. They have enhanced and enabled activities such as regular park walks, sailing, indoor rock-climbing and annual Christmas concerts.
Mile Road Allotment And Leisure Gardener's Association (MRALGA) – Allotment Project
Our allotment projects started in May 2019 with fantastic support and encouragement from MRALGA. They have given us a community site from which to work. We also received substantial early support from Park Rotary Club, who helped us prepare the site and get digging!
Kempston East Methodist Church – Tuesday Drop In
For the last four years, the Kempston East Methodist Church have welcomed us each Tuesday afternoon to our informal drop-in for carers and people with dementia. We enjoy a wide range of activities including chair-based yoga and a carers well-being group, as well as plenty of tea, coffee, biscuits, friendship and laughter! We round each session off with a sing song and 'the hokey-kokey'. The Church provide a dedicated team of volunteers and help to fund the group.
The group meets at Kempston East Methodist Church Hall from 14:00-16:00 every Tuesday. Contact us for more details.
Kempston Indoors Bowls Club – Indoor Bowling
Every Tuesday lunch time for the last four years, volunteers from the Kempston Indoor Bowls Club provide tuition and encouragement to enable many members of our community to continue enjoying and playing the sport they love. Many of our carers use this time to relax, socialise and catch up with friends over a sandwich and a coffee.
The group meets at Kempston Indoor Bowls Club every Tuesday from 12:30-13:45. Contact us for more details.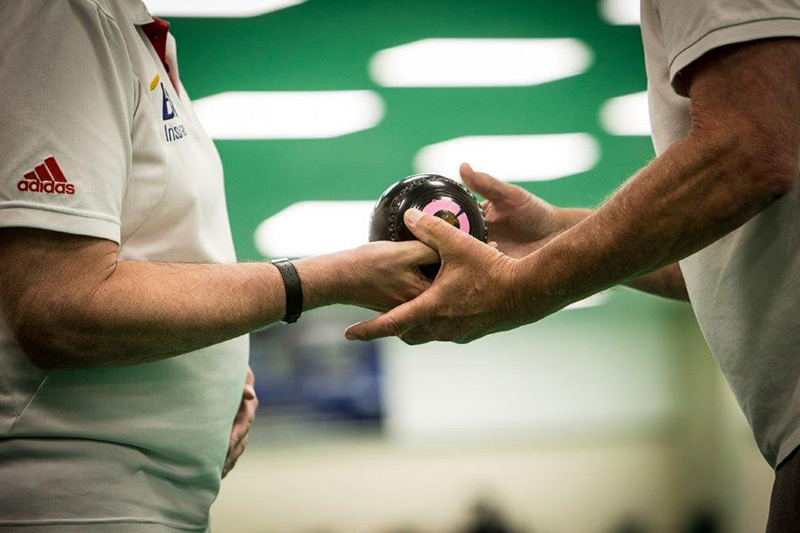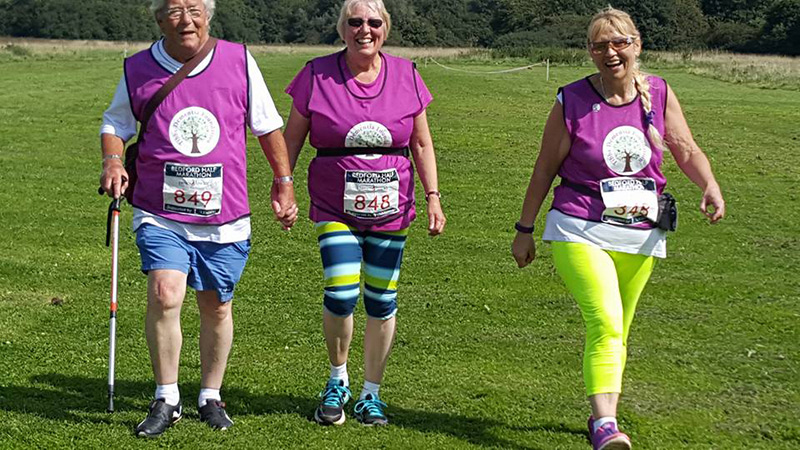 Bedford Running Festival – Half Marathon and Twilight Fun Run
In 2017 and 2018, we were a partnership charity for the Bedford Half Marathon and Twilight Run. We supported them to become a dementia-friendly event and various people from our community entered the races, achieving personal fitness goals they did not think were possible thanks to the friendly and supportive staff and volunteers at the events.
Star Rowing Club – Dementia-Friendly Rowing Squad
In 2014, we helped Star Rowing Club to establish a dementia-friendly rowing crew. Our partnership continues to flourish, with the crew partaking in regular out-taking and the club organising fundraising events to support our charity.
The Higgin's Museum – Art and Creativity Workshops
Since 2017, The Higgin's Museum has supported us in running various creative workshops including a reminiscent workshop and a programme of art workshops culminating in an exhibition at the museum. We also collaborate with the museum to host an annual dementia awareness event.