Our Partnerships and Projects
Our community partnerships and projects are at the heart of our work. We see our partnerships as essential to the rich diversity of the services we can provide as well as helping to create a truly dementia friendly community within the local area.
Key Partners
Our 10th anniversary project November 2019
The Philharmonia Orchestra and Orchestra's Live – The Hear and Now Project
Our ongoing partnership with the Philharmonia Orchestra, Orchestra's Live and Fusion Youth Choir now in its 10th year is very special and important to us. Our inter-generational projects bring together younger and older participants from the local community, with each project culminating with a performance to the public. The process follows a series of creative workshops in which we are given the opportunity to create and compose original music, take creative risks and perform side-by-side with professional musicians. Throughout, we are supported by the Philharmonia Orchestra and our artistic director Tim Steiner to develop our ideas and shape them into something spectacular.
Our collaborations have enabled us to express our creativity, develop an understanding of each other and to form strong friendships. The experience of Hear and Now continues to give us the confidence and self-belief that we can achieve anything we set our minds to if we all work together.
https://www.philharmonia.co.uk/education/communities_and_family/hear_and_now
We were recently featured in a national report of good practise commissioned by The Baring Foundation: http://www.orchestraslive.org.uk/news/bingo-to-bartok/
Many of our rehearsals take place at All Saint's Church, where we run several of our groups and is the venue for many of our concerts. All Saint's Church has been an valued supporter of the Tibb's community, providing us with a strong base particularly in our early years. As Fusion Youth Choir is based in the church, it also enables us to maintain our partnership with the choir.
Bedford Modern School – Sixth Form Volunteering
Every fortnight during term time, we are supported by up to sixteen students from Bedford Modern School. They have supported us from the beginning, and we value this inter-generational link. They have enhanced and enabled activities such as regular park walks, sailing, indoor rock-climbing and annual Christmas concerts.
Mile Road Allotment And Leisure Gardener's Association (MRALGA) – Allotment Project
Our allotment projects started in May 2019 with fantastic support and encouragement from MRALGA. They have given us a community site from which to work. We also received substantial early support from Park Rotary Club, who helped us prepare the site and get digging!
Kempston East Methodist Church – Tuesday Drop In
For the last four years, the Kempston East Methodist Church have welcomed us each Tuesday afternoon to our informal drop-in for carers and people with dementia. We enjoy a wide range of activities including chair-based yoga and a carers well-being group, as well as plenty of tea, coffee, biscuits, friendship and laughter! We round each session off with a sing song and 'the hokey-kokey'. The Church provide a dedicated team of volunteers and help to fund the group.
The group meets at Kempston East Methodist Church Hall from 14:00-16:00 every Tuesday. Contact us for more details.
Kempston Indoors Bowls Club – Indoor Bowling
Every Tuesday lunch time for the last four years, volunteers from the Kempston Indoor Bowls Club provide tuition and encouragement to enable many members of our community to continue enjoying and playing the sport they love. Many of our carers use this time to relax, socialise and catch up with friends over a sandwich and a coffee.
The group meets at Kempston Indoor Bowls Club every Tuesday from 12:30-13:45. Contact us for more details.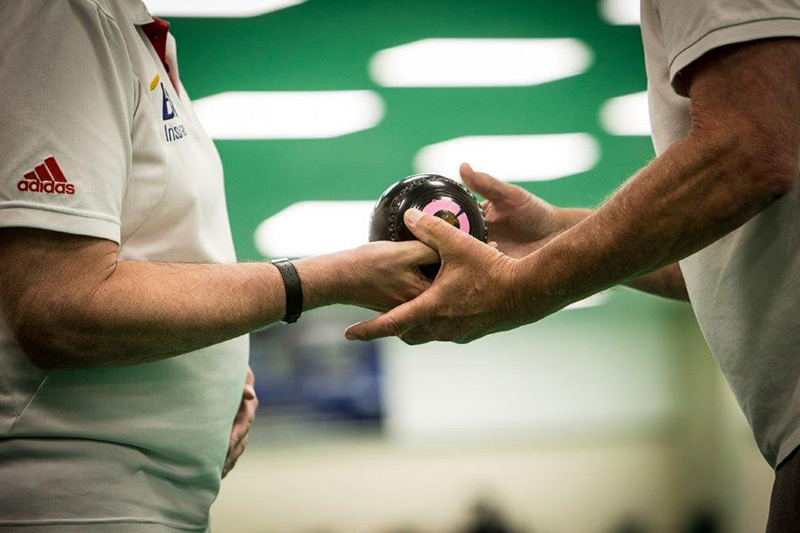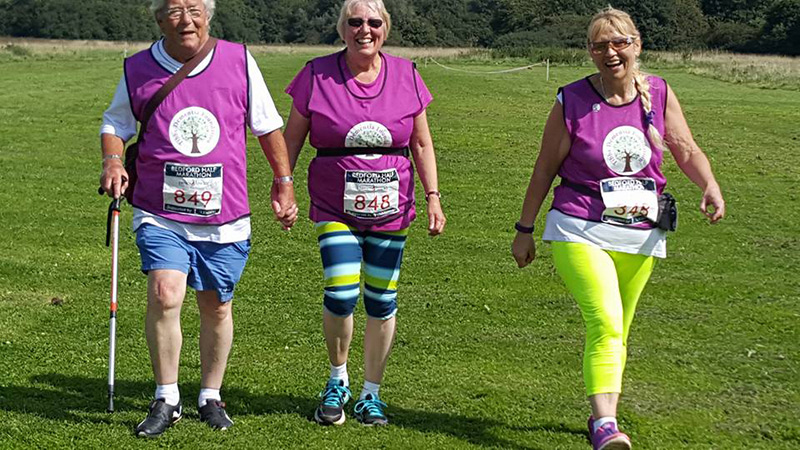 Bedford Running Festival – Half Marathon and Twilight Fun Run
In 2017 and 2018, we were a partnership charity for the Bedford Half Marathon and Twilight Run. We supported them to become a dementia-friendly event and various people from our community entered the races, achieving personal fitness goals they did not think were possible thanks to the friendly and supportive staff and volunteers at the events.
Star Rowing Club – Dementia-Friendly Rowing Squad
In 2014, we helped Star Rowing Club to establish a dementia-friendly rowing crew. Our partnership continues to flourish, with the crew partaking in regular out-taking and the club organising fundraising events to support our charity.
The Higgin's Museum – Art and Creativity Workshops
Since 2017, The Higgin's Museum has supported us in running various creative workshops including a reminiscent workshop and a programme of art workshops culminating in an exhibition at the museum. We also collaborate with the museum to host an annual dementia awareness event.