Our community, a Registered Charity, is dedicated to providing a range of accessible and flexible groups. Our aim is to offer a wide range of activities which provide cognitive and physical stimulation in a safe and supportive space. Our groups are for people in all stages of dementia, diagnosed or not, and those who support them.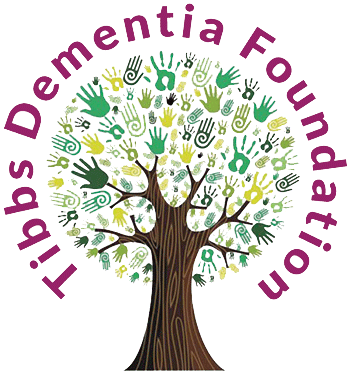 As a community we challenge existing stereotypes of dementia which are often associated with the later stages of cognitive decline. Our focus is on what people can still do and how we can use their skills and experiences together.
Tibbs Dementia Foundation takes its name from Margaret-Anne Tibbs who is known locally and nationally for her work in the field of dementia for over 35 years. She worked with Tom Kitwood at Bradford Dementia Group, who pioneered the shift away from the purely medical approach to dementia. She was a specialist dementia social worker, a trainer and is a published author in the field of social work and dementia. She had a long association with the Alzheimer's Society.
In 2013, Sarah Russell, our CEO and Jeni Melia our lead Music Therapist came together with Margaret-Anne to create Tibbs Dementia Foundation which gained charitable status in 2016.
In 2018 we were privileged to receive the Queens Award for Voluntary Service (the MBE for charities) for our work in the field of dementia.
Our aim is to help people to live the best life possible through our inclusive and holistic approach. As a person with dementia recently said "Tibbs is helping me to be myself for as long as possible".