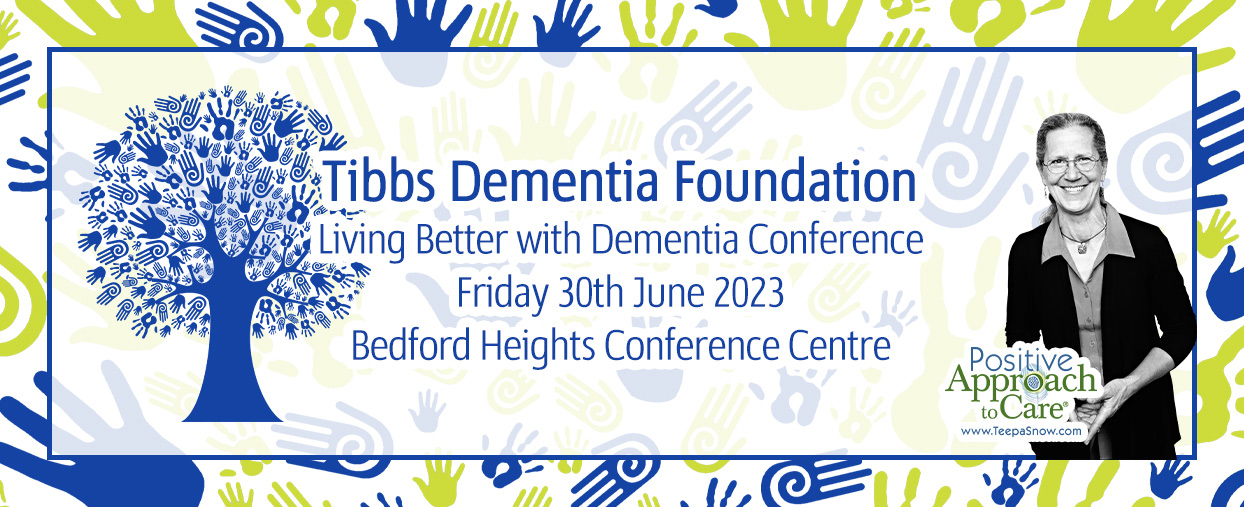 Living Better with Dementia Conference
‼️ DON'T MISS OUT ‼️
The flagship event of the Tibbs Dementia Foundation's 10th Anniversary year will be a one-day Living Better with Dementia Conference, featuring internationally acclaimed dementia specialist, Teepa Snow.
Taking place at the Bedford Heights Conference Centre, Brickhill Dr, Bedford, on Friday 30th June, the morning has been designed as a professional development opportunity for dementia care practitioners and medical professionals.
Teepa Snow, the Carolina based specialist, who is currently supporting Bruce Willis and his family, will share the latest thinking on a range of topics including dementia brain changes and the impact on every-day function. She will also examine challenging situations in dementia care and consider how different approaches and methods of communication can help.
Sarah Russell CEO says, "We know that dementia is a huge challenge but with the right support, services and access to an understanding and welcoming community people can continue to live well and fully. Knowledge is key and we feel privileged to welcome the expertise, experience and understanding that Teepa brings, and to share this as widely as possible as we learn together and continue to build a dynamic, sustainable and enriched dementia community."
Professional Development Session
Tickets for the morning session are just £30 and it is already clear that practitioners from across Bedfordshire and neighbouring counties are keen to attend. To avoid disappointment, please contact:  conference@tibbsdementia.co.uk to register your interest.
Family Forum Session
Tibbs Dementia Foundation is committed to supporting families from across the county and so the afternoon is a dedicated Family Forum, specifically designed for family carers. It will be an opportunity for carers to come together, in an informal setting, to deepen their understanding of the different stages of dementia and learn how to build coping strategies. There will be no charge for this session for family carers.
There will also be a facilitated activity room available at the conference venue, for loved ones with dementia or cognitive impairment, so that family carers can listen to Teepa and ask any question they may have.
If you would like more information about the Family Forum or to book your place please contact: contact@tibbsdementia.co.uk.